How to create a simple Coronavirus dashboard specific to your country in R?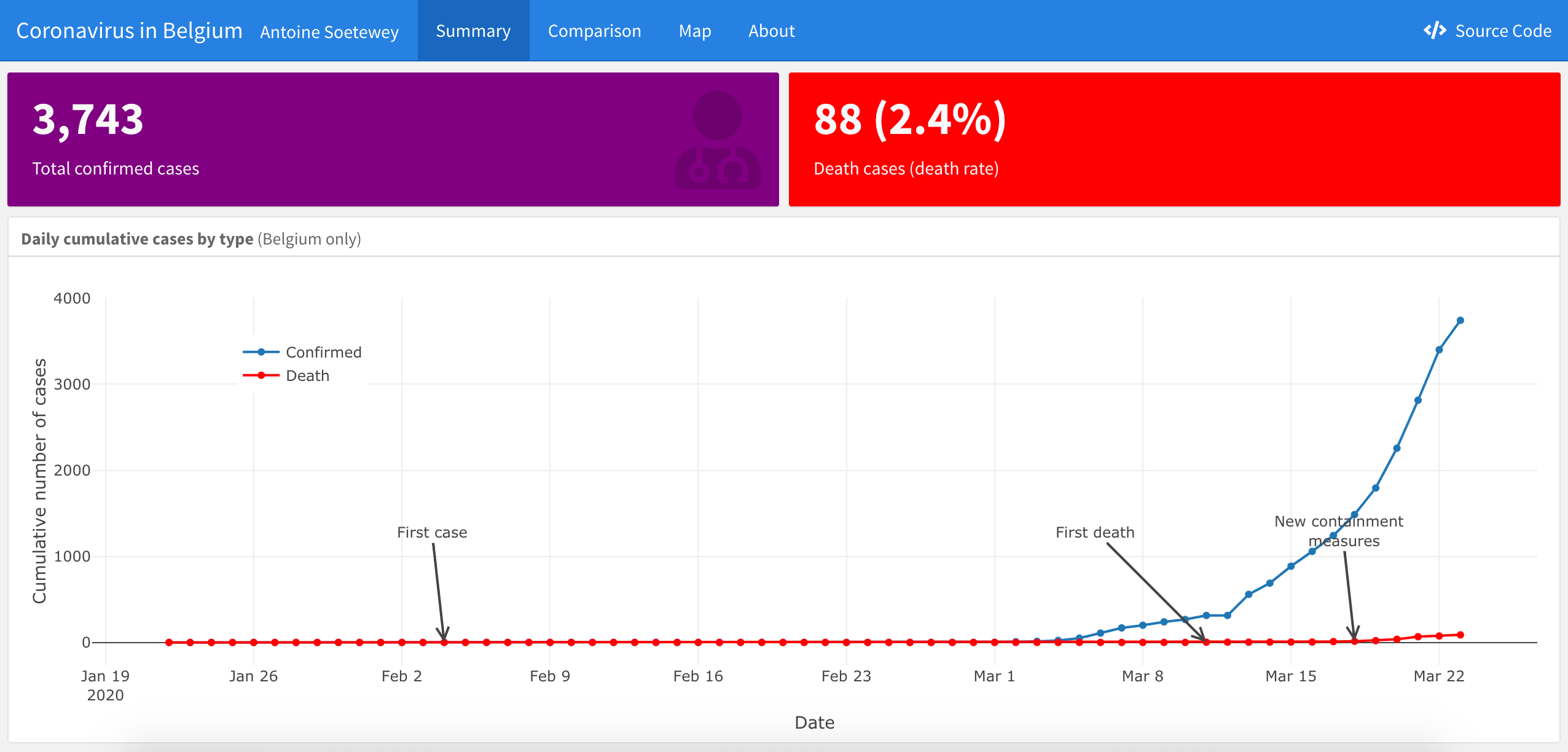 Introduction
The Novel COVID-19 Coronavirus is the hottest topic right now. Every day, the media and newspapers share the number of new cases and deaths in several countries, try to measure the impacts of the virus on citizens and remind us to stay home in order to stay safe. The Coronavirus is on everyone's lips.
In addition to governments, media and companies discussing about it, data scientists and data professionals in general are putting their knowledge and time at the service of the virus. This leads to a proliferation of applications, dashboards, blog posts, videos, datasets and code analyzing, in one way or another, the expansion of the COVID-19 and how it spreads in the population.
Additional notes
Conclusion
Thanks for reading.
I hope this article helped you to build your first Coronavirus dashboard in R. See these top R resources on Coronavirus if you need inspiration to enhance further your dashboard.
As always, if you have a question or a suggestion related to the topic covered in this article, please add it as a comment so other readers can benefit from the discussion.
---
I would be glad to mention a collection of Python resources if someone is willing to create a collection of resources about the Coronavirus made with this programming language. Feel free to contact me if this is the case.↩︎
Liked this post?
Get updates every time a new article is published (no spam and unsubscribe anytime):


Share on: